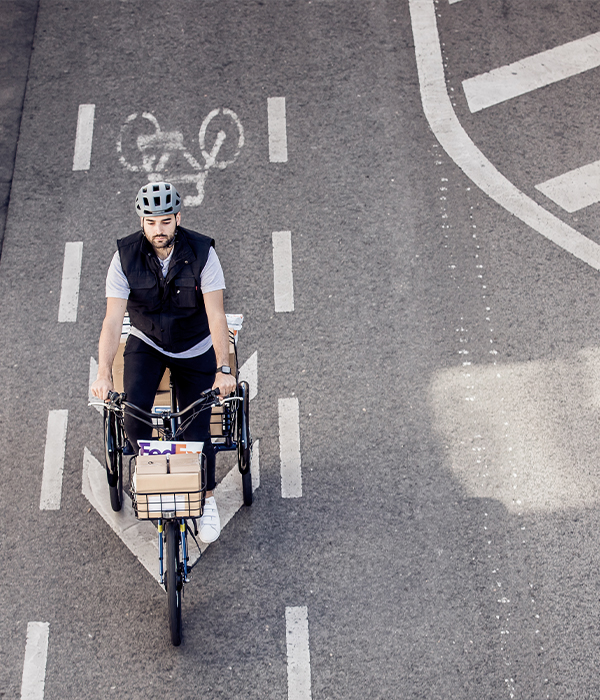 The ideal solution for transporting your company's material quickly, easily, sustainably and economically.
Take everything you need wherever you go thanks to the trike's large baskets.
A simple, laid-back design suited to the city and daily travel.
Forget about the car, the traffic and finding somewhere to park, and instead enjoy your free time and do your chores more easily and conveniently.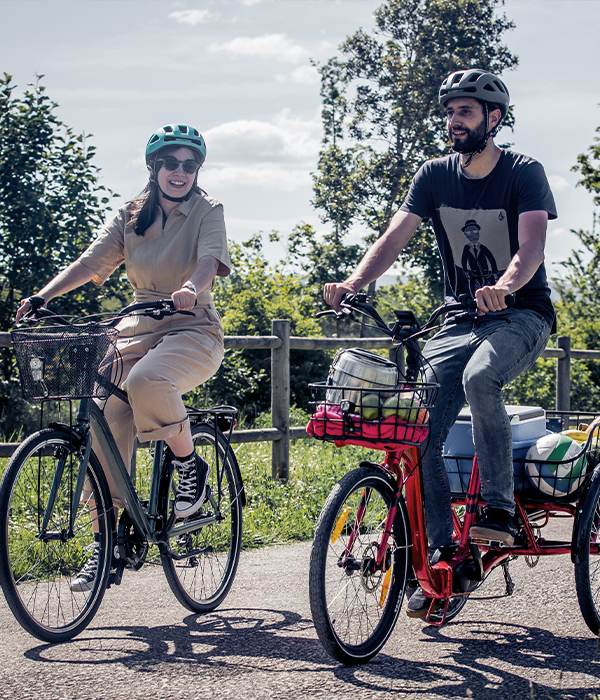 Trike design and innovation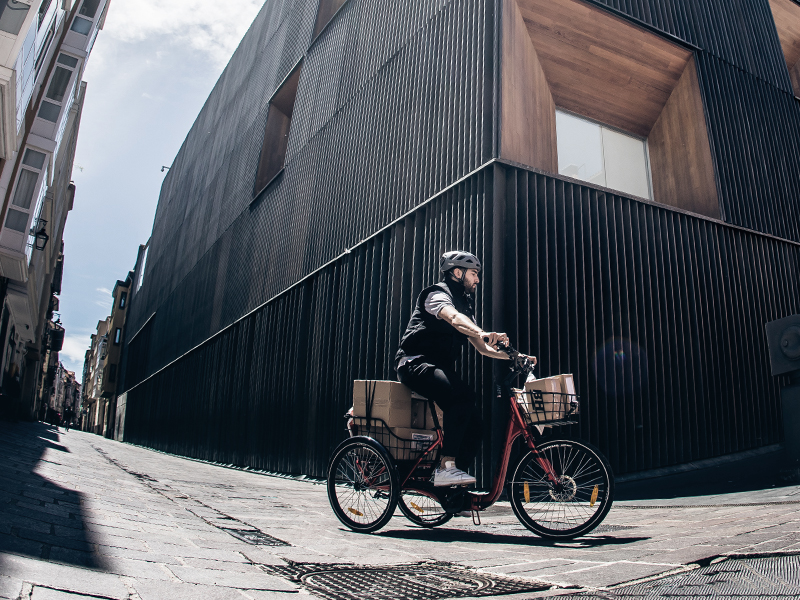 Ergonomic, lowstep design makes it easy to get on and off the trike. And its folding frame makes it easy to transport and park in tight spaces.
AXLE WITH DIFFERENTIAL
The most important new feature in the latest Monty trikes is the axle with differential in the rear section, significantly improving manoeuvrability and control on bends, and reducing the turn radius.
It also allows more effective braking and improves pedalling efficiency.
The brakes in Monty trikes include a "parking mode" lock so you can get on with your chores without having to worry about your trike.
HYDRAULIC BRAKES
Hydraulic brakes have been implemented in the Rocket 24 model, providing greater control and precision over braking power and reducing braking distances.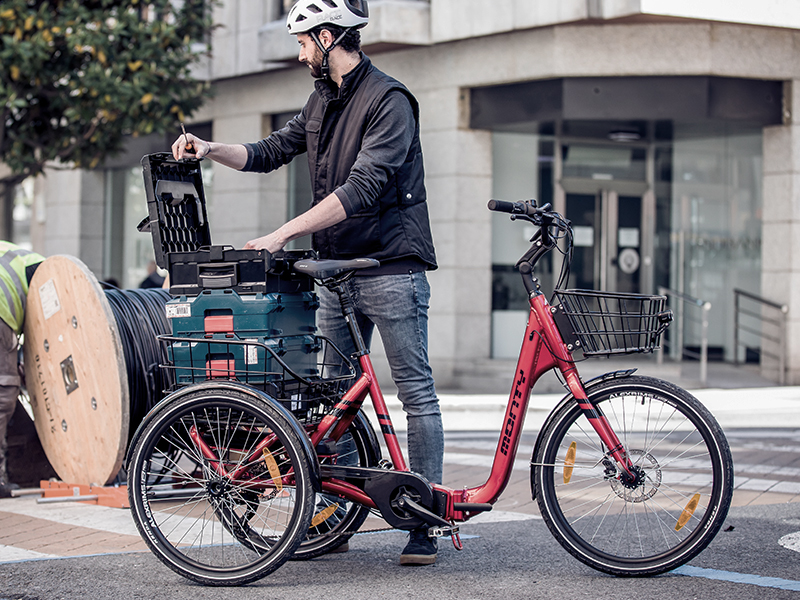 ROCKET 24 – NUKE 24 – NUKE 20
Our electric trikes have a range of up to 70 km, making movement and transport easier. Perfect for getting around the city in a sustainable way.
We strive to develop trikes with maximum comfort and transportability
Rear basket
Top: 610 x 524 mm
Base: 520 x 455 mm
Height: 264 mm
74 l / 100 kg max
Ergonomic, foldable, lowstep design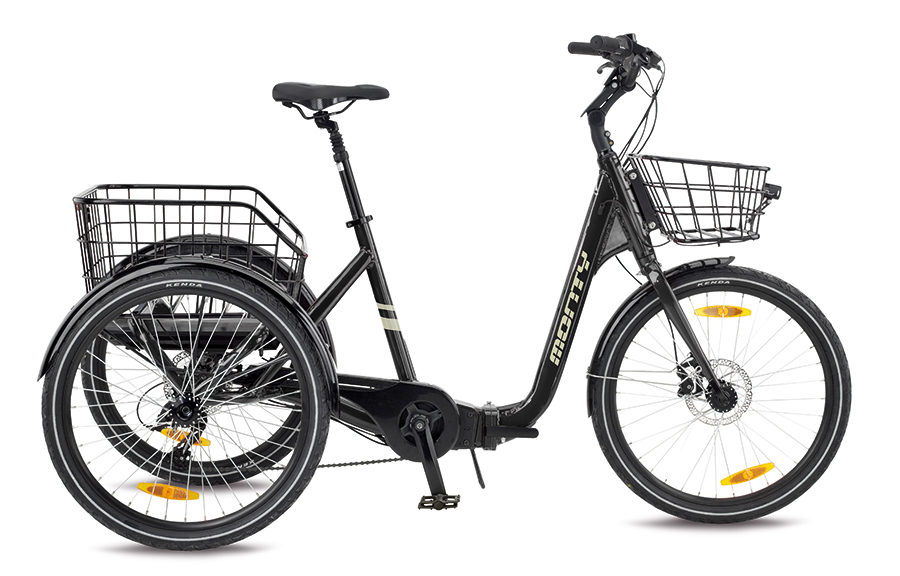 24″ wheels
Larger wheels for greater driving stability.
Front basket
Top: 350 x 283 mm
Base: 310 x 190 mm
Height: 200 mm
14.5 l / 20 kg max
BOTTOM BRACKET AND BASKET
The new Monty trikes include oversized baskets to carry heavier and bulkier loads.
COMFORT PACK
The high-end peripherals guarantee maximum comfort; Gel saddle, suspension seatpost (Comfort + pack) and double-height handlebars with adjustable stem.
SAFETY PACK
Included as standard in the Rocket 24 model to ensure maximum riding safety; Front and rear light kit and anti-puncture tyres with side reflective stripe.